Etihad Cargo selects Jettainer's new cool&fly service

Jettainer, the global leader in unit load device (ULD) management services, has extended its long-standing management partnership with Etihad Cargo, the cargo and logistics arm of Etihad Aviation Group, to manage the carrier's cool containers from May 1, 2021. Jettainer's cool&fly will further streamline Etihad Cargo's processes from ordering cool ULDs to global management and on-time delivery, leveraging additional efficiency gains from Jettainer's Temperature Control Competence Center within the airline's Abu Dhabi headquarters.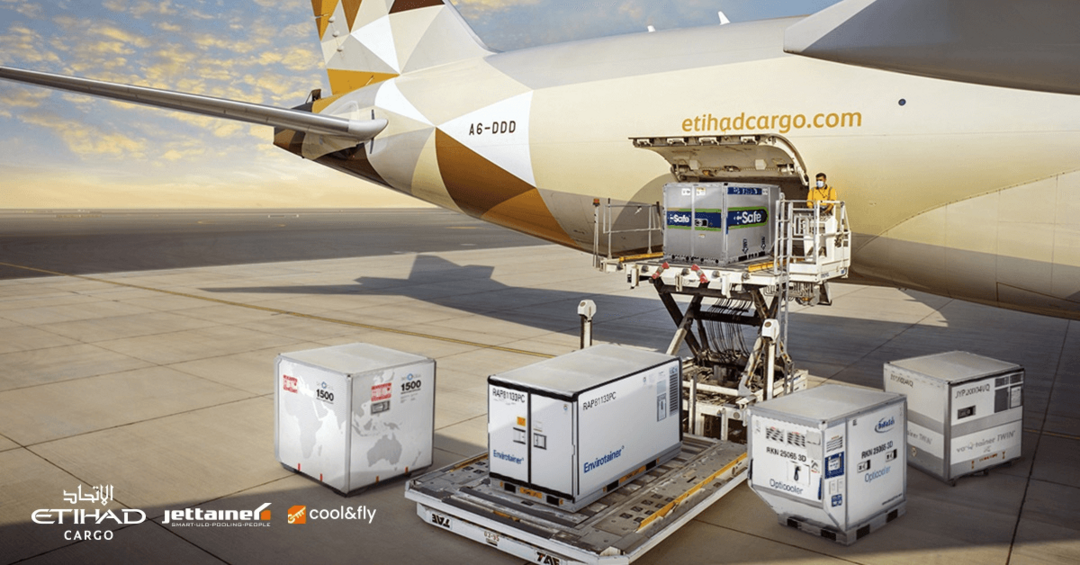 Jettainer has managed and maintained Etihad Cargo's ULD fleet since 2011. During the last decade, the two companies have consistently expanded their partnership. Beyond all standard containers and pallets, the steering of special containers, such as horse stalls, had already been added to the service offer. With cool&fly the scope has been extended once more. Along with full cool ULD order management, steering and positioning, the global leader in ULD management also provides continuous monitoring and after-service management along the entire process. The complex interaction between forwarders, shippers, airlines and container owners entails particular risks for highly sensitive cargo such as pharmaceuticals. By controlling all interfaces from a single point, right at the heart of the United Arab Emirates' national carrier's operation, Jettainer minimizes these risks siginifanctly. With their inhouse steering intelligence and global positioning network, rental trips including the positioning and return of cool ULDs can be optimized, resulting in a better availability of cool ULDs as well as cost savings for Ethihad Cargo.

"Jettainer has been an exceptionally reliable ULD management partner for Etihad Cargo for many years now. The expansion of the partnership delivers additional efficiency gains and cool&fly provides greater efficiency for the transportation of temperature-sensitive cargo which is especially paramount during the pandemic and in the long term. This plays a key role in the expansion plan of the PharmaLife and FreshForward product offering, ensuring customer satisfaction every step of the way," said Andre Blech, Director of Operations and Delivery at Etihad Cargo.

Thorsten Riekert, Jettainer's Chief Sales Officer, added: "The trust that our long-term partner has placed in us attests to our work and motivates us to continue offering outstanding services in the future too. With the efficient steering by our experienced team of experts in Abu Dhabi and by providing transparency across the entire supply chain, we fully support Etihad's growing cool-chain business and are able to offer significant additional value for our partner Etihad Cargo."

more about cool&fly