Real-time virtual counterparts of each ULD: Jettainer harnesses digital twins

Jettainer is forging ahead with the creation of digital counterparts for every Unit Load Device (ULD) within its fleet, which numbers around 100,000 units. Each one of these digital twins is an exact virtual image of the respective physical ULD. The gathering and smart combination of comprehensive lifecycle data yields valuable insights and enables Jettainer to optimize the use of ULDs economically as well as environmentally.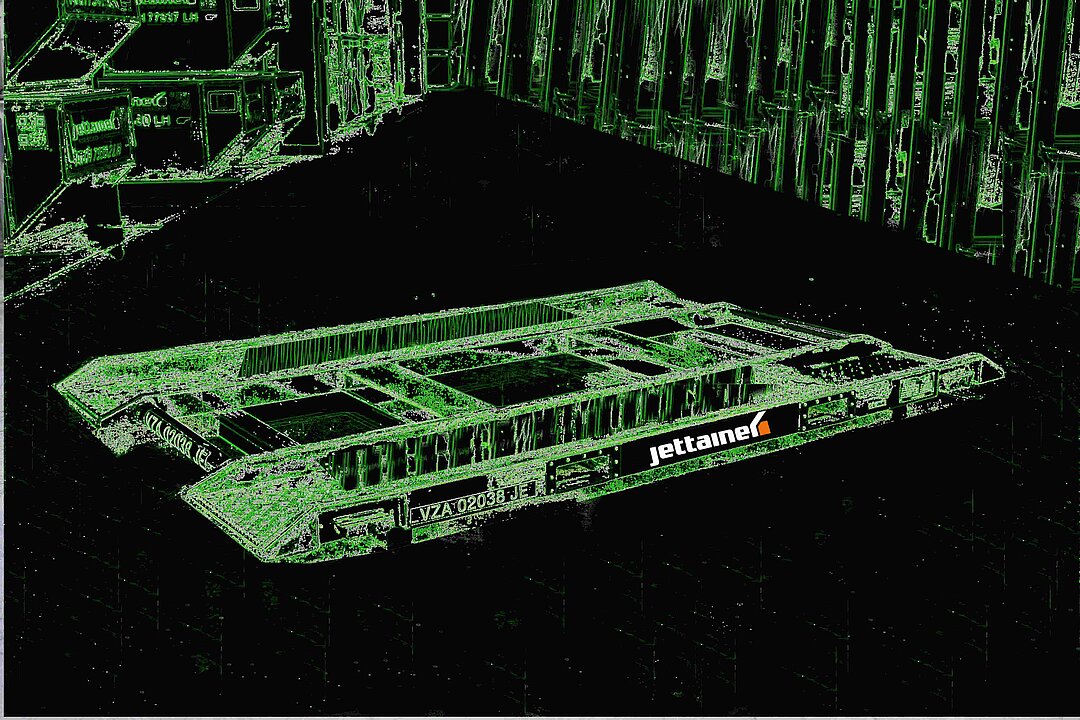 Complementing its physical fleet of around 100,000 ULDs, Jettainer is gradually enhancing its fleet of digital twins for each of its units. These virtual images pool data about every single step within the lifetime of the respective ULD. They provide access to all relevant information at a glance, are the base for automated decision-making and allow Jettainer to further optimize the use of each ULD within its total lifecycle.

Each digital twin processes data from three main sources: JettWare - Jettainer's steering and tracking system, Jettainer's asset database and its repair flow management. The smart solution clusters all ULD-specific information, starting with the unique identifier, the exact type and specifications, the manufacturer, the date of manufacturing and purchasing. It processes all past steering and repair events, repair specifics and processes real-time information on condition, status and location. With every gradual development step of its digital twin fleet, Jettainer improves analysis of data and automated work flows. This enables the industry expert to continuously optimize its decision-making in regards to steering, positioning and storage of ULDs, deciding on the extend of repairs or identifying the ideal end-of-life time with the scrap of a unit. With this approach, Jettainer does not only optimize the use of resources economically, but also environmentally.

Digital twins will offer a multitude of enhancement options in the future, too. Whilst the focus is currently on the lifecycle optimization of each single ULD, the combination of all insights and further application of artificial intelligence (AI) will lay the foundation for even more accurate and detailed forecasting. Jettainer already has an AI-based decision support system in place for ULD steering and sees great potential in creating and applying predictive models for example for ULD fleet renewal and overall purchasing decisions.

"Digitization and the use of data has always been an integral part of Jettainer. The more data that is available, the more pain points arise though, such as quality assurance, and the transformation from data overload into real information and insights. With our setup of digital twins we can automate workflows and support our teams around the world to make better decisions - faster," remarked Dr. Gert Pfeifer, Head of Operational Excellence Supply Chain at Jettainer.