Avianca Cargo awards ULD management contract to Jettainer

Jettainer continues to grow its network in the Americas: the global leader in unit load device (ULD) management and Avianca Cargo have entered into a five-year agreement governing pallet management and maintenance services for the cargo airline. Under the terms of the contract, the Colombian airline, which has its headquarters in Bogota, will receive different pallet types from Jettainer to cater to the needs of its growing fleet.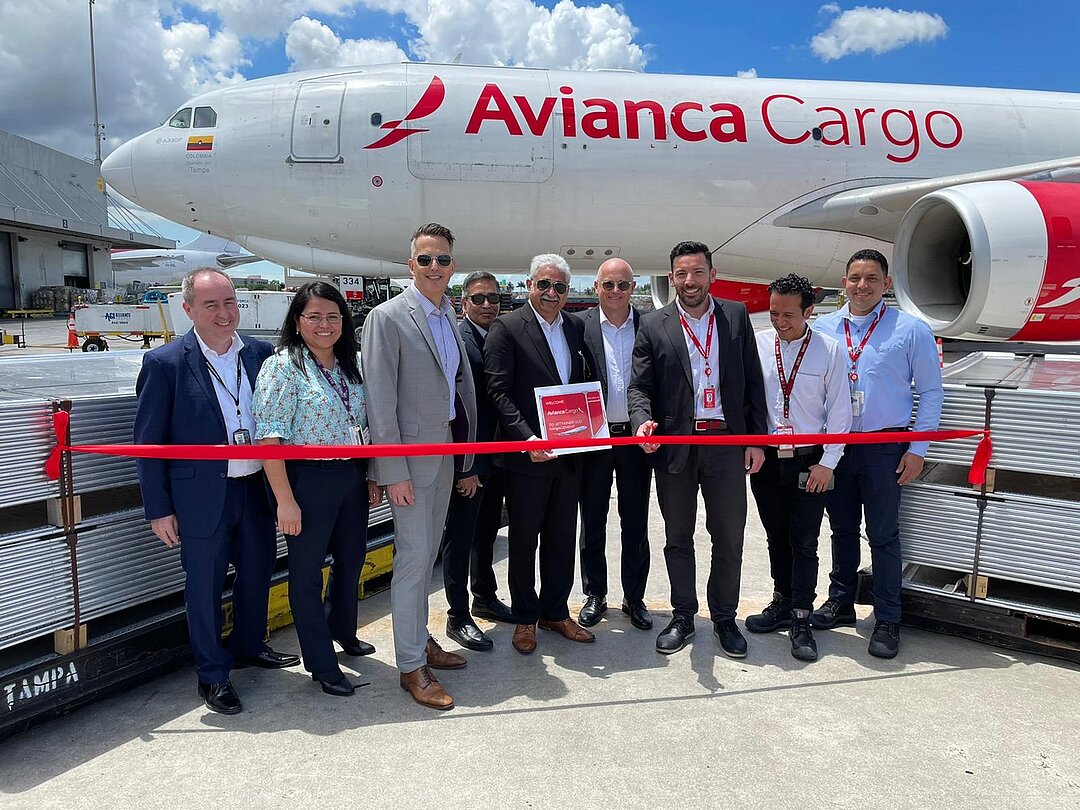 Left to right: Eugene Vorobiev, Daysi Rivas, Thorsten Riekert, Kiran Surya, Kothari Shailendar, Thomas Sonntag, Jettainer, Juan Cruz Correa, Donovan Ariza Contreras, Jhon Jimenez, Avianca Cargo.
With more than 200 freighter flights per week, Avianca Cargo serves more than 65 destinations in the Americas and Europe. The Colombian cargo airline specializes in transporting cut flowers from Latin America to North America. In the 2022 Valentine's Day season alone, the carrier transported more than 16,000 tonnes of flowers. With a fleet of 11 freighter aircraft made up of A330-F, B767, and A300F, Avianca Cargo is considered one of the most experienced airlines in the Latin American air freight industry.
Jettainer will provide Avianca Cargo with all required pallets necessary for its fleet. The global ULD leader will completely manage, maintain, and repair all units with a dedicated team out of Dallas, Texas. "In Avianca Cargo, we are committed to continually strengthening our operation. We are focused on efficiency, providing our customers with reliable, agile, and synchronized operations. Having Jettainer as a partner reaffirms our dedication to deliver the best service to our customers within the industry's highest standards" remarks Juan Cruz Correa, COO, at Avianca Cargo.
Jettainer is enhancing its foothold in the Americas by landing Avianca Cargo as a new customer. For the past eight years, the ULD services specialist has operated its own entity in the Americas, Jettainer Americas Inc. "We are happy to add Avianca Cargo to our roster of customers. Our goal is to achieve additional growth in the Americas and to further expand our position as market leader by offering outstanding service and deploying our innovative solutions," says Shailendar Kothari, Managing Director at Jettainer Americas Inc.