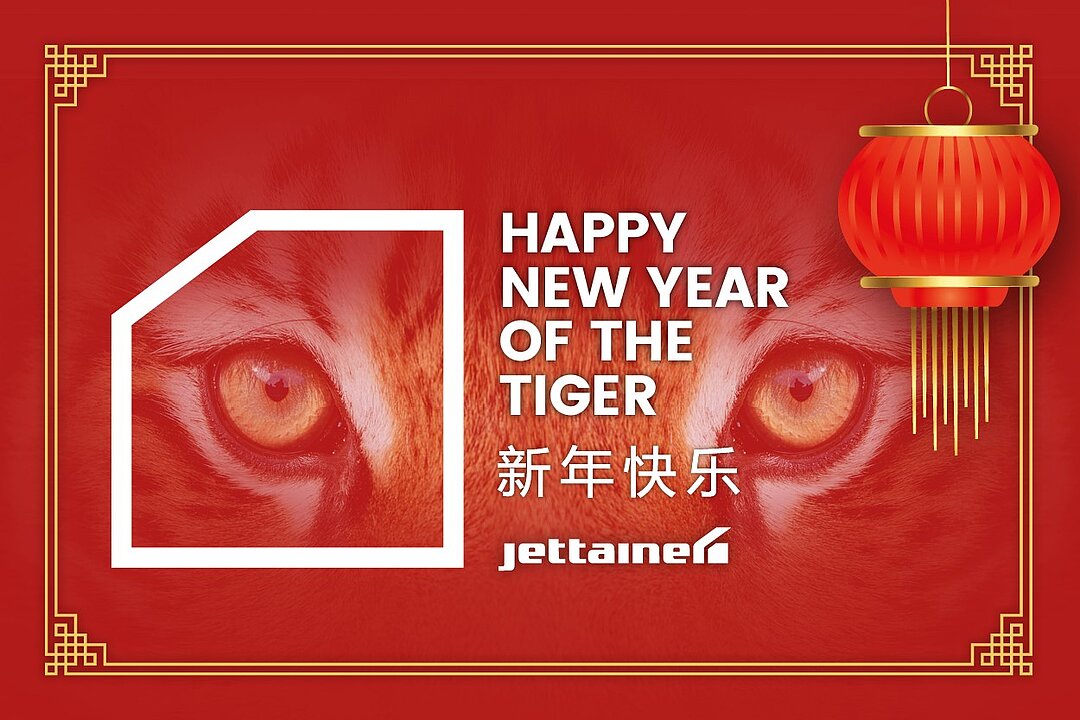 The Year of the Ox is coming to an end. Another year of unprecedented challenges. But through collaboration and partnership, solutions were developed collectively. This occasion is all about expressing thanks, and uncaging positivity and prosperity with everyone for the new year. Thank you for your trust and cooperation.

We wish you the best of success and growth, wealth and achievements in the Year of the Tiger. May your business prosper with every opportunity that comes your way.

The whole Jettainer team is ready for this busy year ahead. We look forward to embarking on the journey together with you, meeting challenges and celebrating successes. We are there for you.

Happy New Year of the Tiger to all!